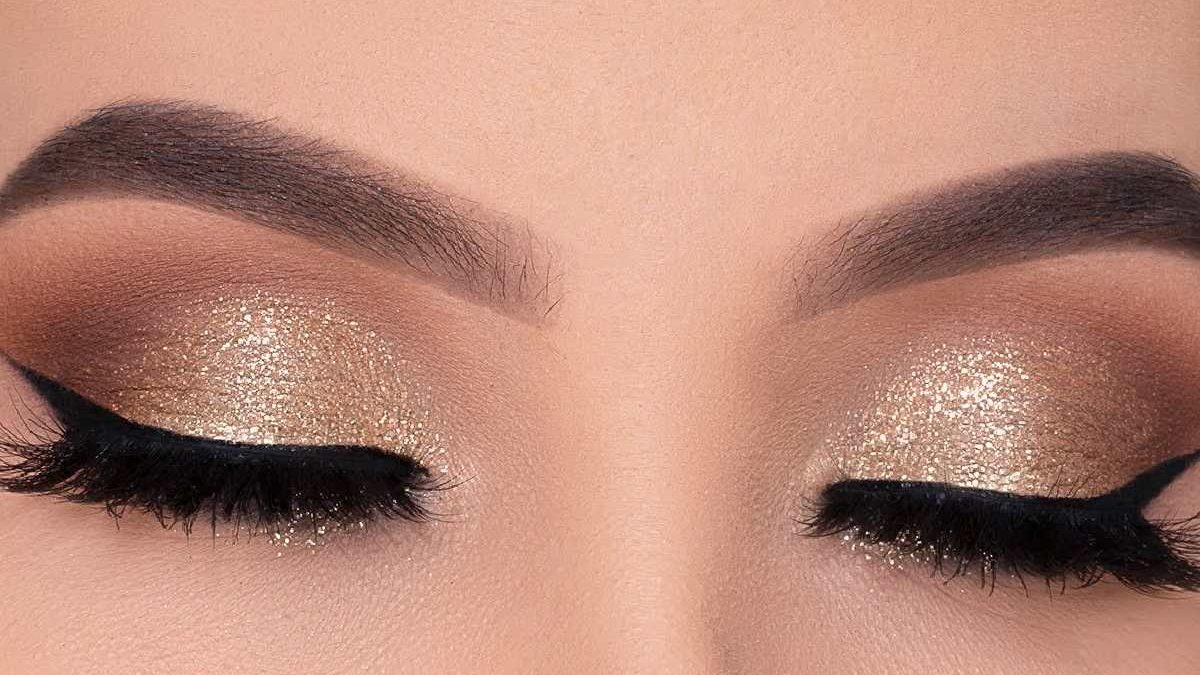 Tips that make your eyes look amazing – Your gorgeous eyes speak the loudest when you don't know what to say! And so, your eye makeup needs to look amazing and it is super important that you know what to do. So, let us get you sorted with a few eye makeup tips that will make your eye makeup look flawless.
Few eye makeup techniques are very simple but make a huge difference. Here are a few of them.
Tight lining
[Tight lining is that one eye makeup technique that the majority of us tend to skip, but when you actually do it, it sure makes a huge difference. ]Tight lining is basically applying your kohl kajal on your upper water line to give your eyes and your lash line a fuller complete look. A single stroke of tight lining changes your entire look. You can tight line when you are wearing just your kajal to give your eyes a more dramatic look. Or you can even tight line when you are going in for a complete eye makeup look. Tight lining brings your entire eye makeup look together.  
Using a lash curler
This is another very simple trick when it comes to eye makeup tips. The best way to use a lash curler is to apply a coat of mascara on your lashes and let it set for a few seconds. Now, use your lash curler to curl your lashes and hold them for a few seconds. Once your lashes are curled, apply another coat of mascara to hold the curl and to make it stay that way. In this way, your lashes will look fluttery and dreamy without using fake lashes.
You can even use your lash curler as a stamp for your winged eyeliner. All you need to do is apply a little waterproof eyeliner on the curve of your lash curler and gently stamp it around the outer corner of your eyes. Your winged eyeliner frame is ready to fill.
Applying highlighter
This is one of the best eye shadow tips for beginners. Many of us tend to skip out on highlighters when our eye makeup is complete. But adding in a highlighter elevates your entire eye makeup look and makes your eyes look gorgeous. So, once your eye makeup is complete, take your highlighter and apply it on your brow bones, basically under your eyebrows. You also need to apply it around the inner corner of your eyes. This small eye shadow tip for beginners goes a long way to elevate your entire eye makeup game.
Using a white kajal – 5 makeup tips that make your eyes look amazing
Next time when you are restocking your eye shadow makeup kit, make sure you add in a white kajal if you don't have one. White kajals are super useful and versatile when it comes to making your eye makeup look amazing. If you have small eyes then a white kajal is a must, because it makes your eyes appear bigger. If your white kajal is waterproof then you can also use it as a waterproof eyeliner along with other shades of eye shadows or eyeliners.
When you are applying eyeliner, one important eyeliner application tip. Is to always start stroking from the outer corner of your eyelid and then pull it inwards for a perfect winged eyeliner style. Another eyeliner tip is to try out different styles of eyeliner on days when you don't want to wear too much makeup. Styles like graphic eyeliner, fox eyes liner, and cat eyes always elevate your entire look.  
Nude eye shadows – 5 makeup tips that make your eyes look amazing
Having a few nude eye shadow shades in your eye shadow kit is a must. Nude shadows work really well for regular work. Wear, running errands, or just hanging out with your friends on warm summer afternoons. Wearing just a simple nude eye shadow on your eyelids and brushing a little on your lower lash line not only makes you look fresh but also hides away your dark circles and colour pigmentation if you have any.
You can either leave your nude eye shadow look as it is, or you can even finish it off with mascara or maybe your black kohl kajal and your waterproof eyeliner. Simple eye makeup looks like these are very refreshing, subtle, and elegant. Above all, you can wear these looks anywhere and at any time.
So these were a few eye makeup techniques that you can try out the next you are getting ready. You can also add in a few shimmer shades to ramp up your eye shadow game. Let your eyes do the talking!
Related posts