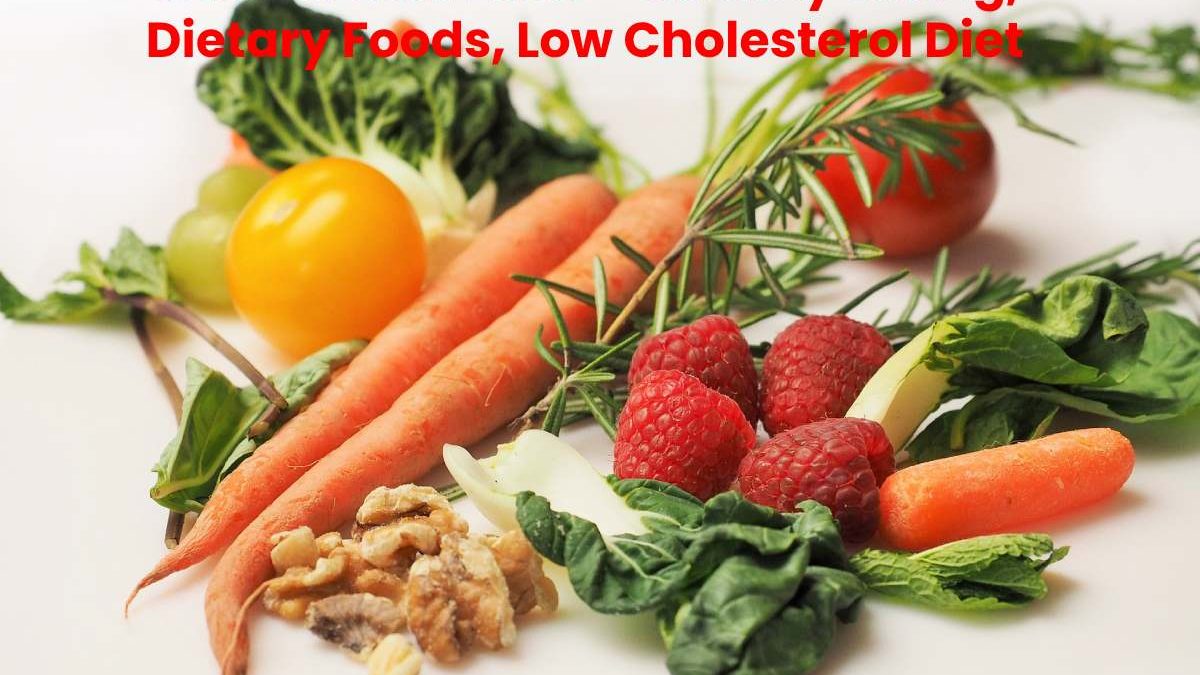 Healthy Eating – Of Interest – Dietetic Products
Diet can take a dangerous turn if not planned well. Extreme dieting can be bad for your mental, and physical health. The Most Popular Doctor in UAE would recommend you to first check with a doctor, and nutritionists before picking a healthy diet which will serve your body.
Diet food is modified from its original composition by adding, omitting, or substituting some nutrients, such as carbohydrates, proteins, lipids, vitamins, and inorganic or mineral nutrients, part of the usual diet. These inputs aim to meet the specific needs of a particular group of people with particular characteristics. However, when it comes to dietary nutrition, the first thing that comes to mind is the so-called "light" diet. These products have a lower energy intake (around 30%) than natural foods because hypo energetic compounds replace fats and sugars. Therefore, they are modified foods but consumed more frequently and in greater quantity due to more health concerns.
It seems paradoxical because at the same time that health awareness and staying slim or even slimmer are increasing, there is a very high prevalence of overweight, obesity, and chronic degenerative diseases. This type of food should not be necessary for people who have an adequate diet, both in quantity and quality, and one of the risks of these foods is the abuse and misuse made of them, mainly due to their ignorance.
Healthy Eating – Of Interest – Dietetic Products
Dietary products include dietetic foods, special diets, food supplements, and functional foods.
Diet food. Diet food are those prepared for the following needs:
Weight control.
Gluten-free diets.
diabetic diet
Sports food.
Food for the elderly.
Infant feeding.
Dietary foods are intended to fully or partially satisfy the nutritional needs of people with a reduced ability to ingest, digest, absorb, metabolize or excrete everyday foods or certain nutrients. People require foods with certain limited nutrients obese, people with excess cholesterol.
Classification of Dietary Foods According to Their Use
Foods that Speed up Metabolism
In general, bitter-tasting foods accelerate liver function. Most common foods that act under the bitter principle – are green tea, Grapefruit, mate, mauve, or horehound, pure red tea. The organ is responsible for rejecting toxins from the blood, including fats; toxins accumulate in the body if this organ does not function properly.
Satiating Foods
Satiating foods work differently, either because they increase their volume once ingested or decrease appetite at the brain level. Among those that increase their volume when consumed, we can mention: Algae in general since they have a great capacity to absorb water; on the other hand, their sodium content stimulates water intake; water is essential because of the need to remove the appetite. Chia seeds absorb almost 20 times their volume in water, so their size increases significantly in the stomach.
Celery and carrots are also satiating and regulate appetite at the brain level.
Digestive Foods
Foods rich in fibre help improve digestion, cleaning the digestive tract on its way. It helps the intestine work better and does not continue to absorb fat from the waste that is stagnant in it.
Fruits, vegetables, and cereals are digestive foods, especially plums.
Examples:
Processed cereal-based foods and baby foods for babies and young children
Dietary foods intended for particular medical uses
Foods destined to be usees in low-energy diets.
Foods adapted to intense muscle wasting, especially for athletes, etc.
Infant foods and follow-on formulas
Pollen, royal jelly, propolis, wheat germ, yeast, etc., are also called food or dietary product, despite not being included in the regulations.
Low Cholesterol Diet Food
High cholesterol has been blamed on cholesterol foods, such as eggs, cheese, and red meat. But for most people, new research now advises that refined carbs, saturated fats, and trans fats are the real culprits. Fortunately, changing the foods you eat and exercising can effectively lower cholesterol levels. Find out what a healthy low-cholesterol diet looks like in this easy-to-follow meal plan. This healthy eating plan will see what a day looks like on a low cholesterol diet.
Delicious foods high in fibre and healthy fats (which help raise HDL "good" cholesterol and lower LDL bad cholesterol) combine for a delightful all-day meal that helps lower cholesterol and keep your heart healthy and in good health. You'll find tasty foods like oatmeal, nuts, beans, salmon, and plenty of fruits and vegetables in this healthy diet. It is important to note that controlling cholesterol may require more than diet and exercise, which is entirely normal for some people.
Breakfast (244 calories)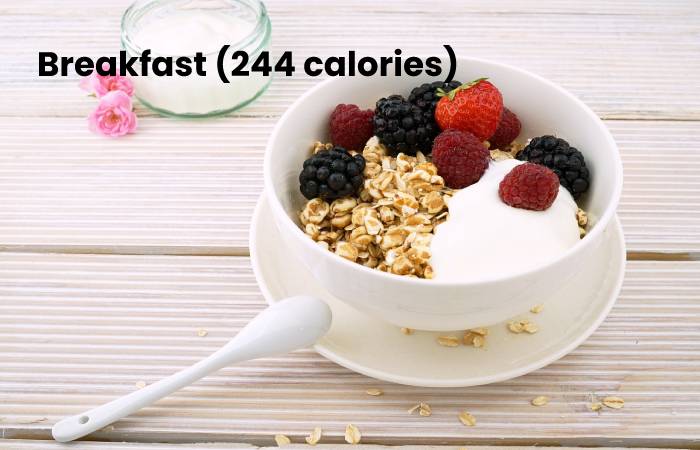 One portion old fashioned rolled oats
• 1/2 cup blueberries
• 1 tbsp. sliced almonds
Top oatmeal with blueberries almonds. Oatmeal is a healthy, fibre-rich complex carbohydrate that will help you feel full and satisfied throughout the morning. Here we skip the added sugar and instead use natural sweet blueberries to sweeten things up. If you're used to putting brown sugar, honey, or maple syrup in your oatmeal, try slowly decreasing the amount you use overtime to get more accustomed to this less sweet variation.
Morning Snack (95 calories) -Diet Food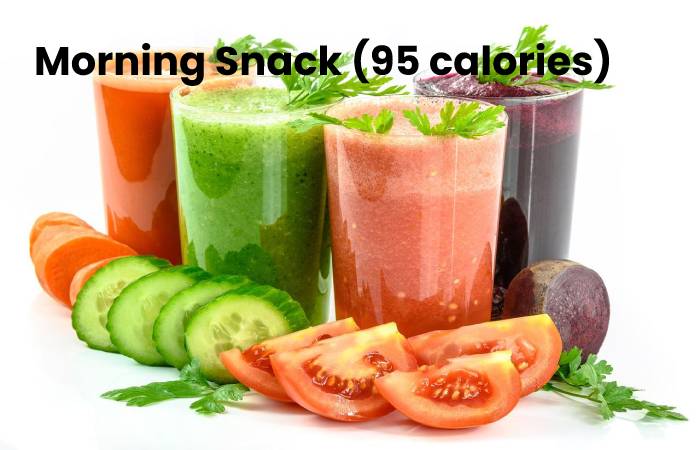 one medium apple or juice
Vegetable juices like tomato, carrot, beetroot, and cucumber.
Apples are a classic, easy-to-eat snack you can take on the go that provides fibre and vitamins. Also, did you know? Foods that involve a lot of chewing make you feel fuller.
Lunch (325 calories) – Diet Food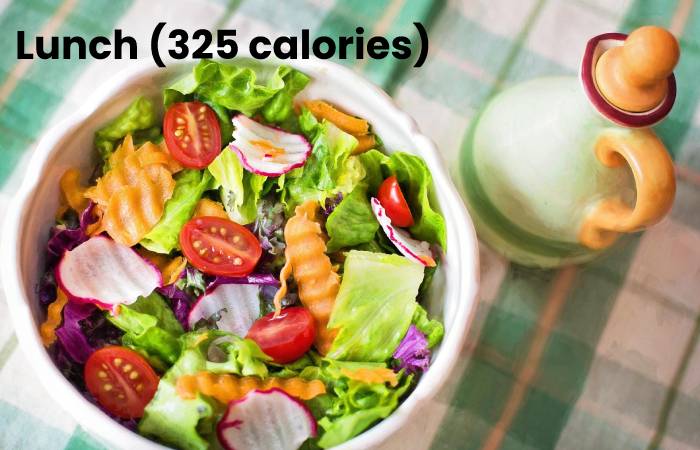 Edamame lasts twice as long in this easy salad, providing fibre and plant-based protein. It's a handy item to have on hand (look for it in the frozen food aisle) that helps add a satisfying hold to meals.
Afternoon Snack (106 calories) – Diet Food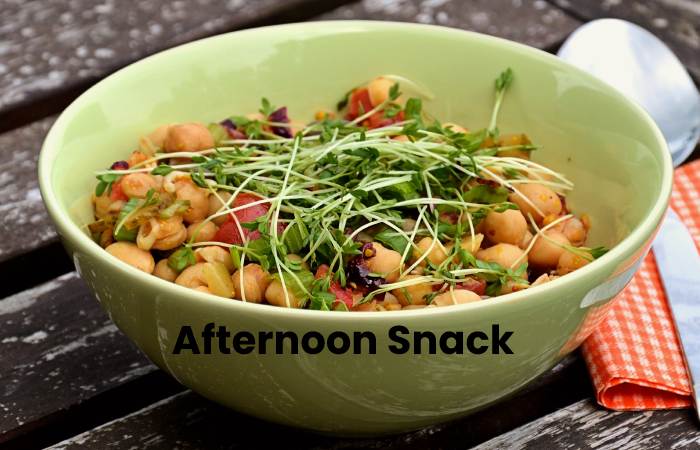 One tries, and you'll be addicted to these Crispy Crispy Roasted Chickpeas. Check out these other Roasted Buffalo Chicken Chickpeas, Roasted Paprika Chickpeas, and Roasted Cinnamon Sugar Chickpeas.
Dinner (432 calories) – Diet Food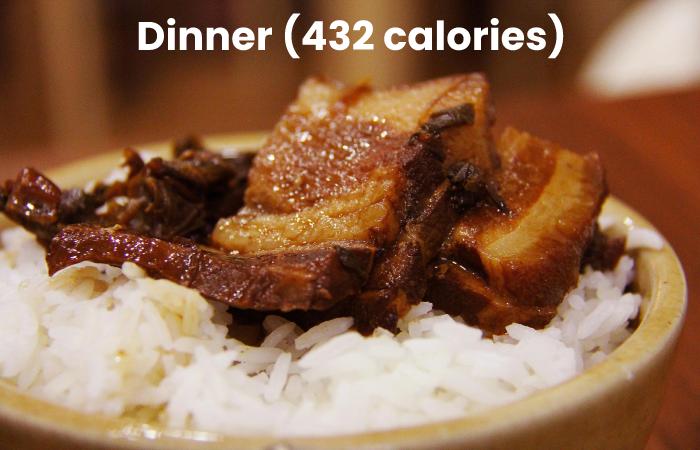 One portion poached salmon with citrus and asparagus
1 cup easy brown rice
Salmon provides healthy fats that help keep your heart healthy. Focus on gaining weight with heart-healthy foods like salmon, walnuts, flaxseeds, olive oil, and canola oil to keep cholesterol low and healthy global. Daily total: 1202 calories, 59g protein, 155g carbs, 30g fibre, 41g fat, 6g saturated fat, 1325mg sodium. Note: This meal plan controls calories, fibre, sodium, and saturated fat. If you are concerned about a particular nutrient, talk to your healthcare provider about modifying this meal plan to meet your individual health needs better.
Conclusion
The assessment of food consumption in clinical practice provides subsidies for developing and implementing nutritional plans. Although the national literature offers comprehensive information on methods and techniques for estimating food consumption, the professional practice environment still doubts the most appropriate methods for this assessment in daily practice. Features such as the general form of the individual/patient, evolution of the clinical condition, and the reasons why the individual needs nutritional guidance direct the choice of the assessment method of food consumption. However, the method chosen must provide information that allows the professional to guide a diet that aims to promote health, prevent other complications, and adapt the patient's nutritional status.
Related posts