What Are The Various Applications of Steel Farm Buildings
Real Simple Blog, 11 months ago
3 min

read
112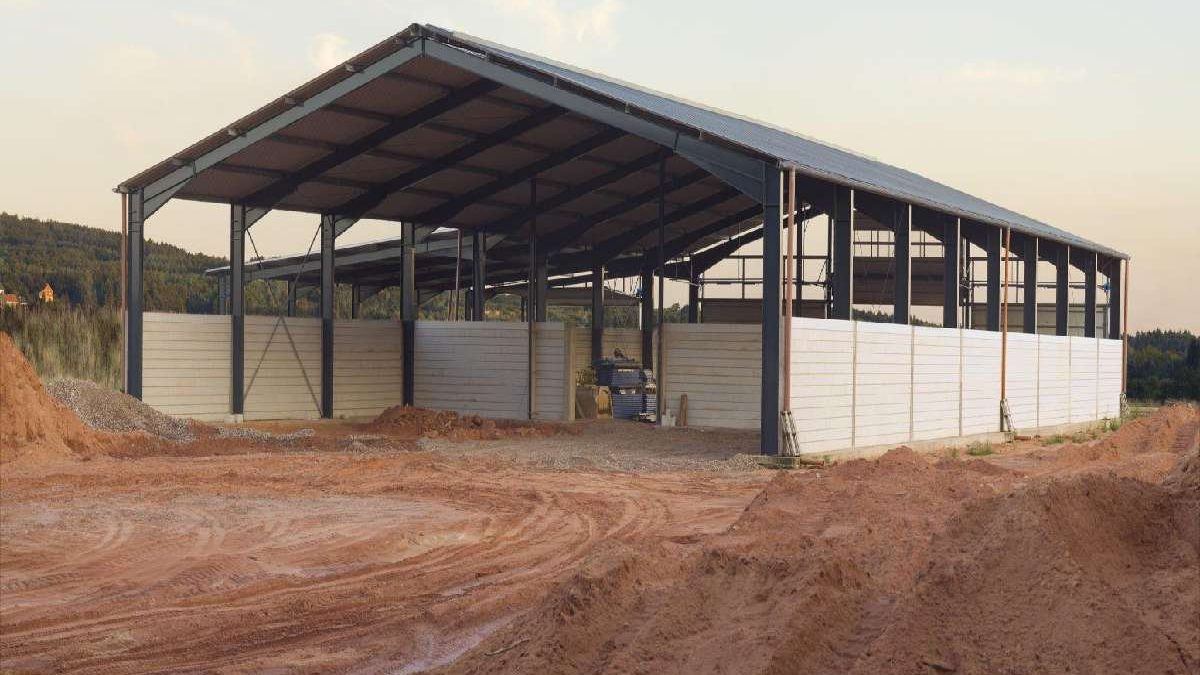 Farmers are always searching for ways to improve their farming operations and make them more efficient. One way that farmers have been doing this is by working in a steel farm building.
For farmers, steel is undoubtedly the material of choice. The key reason behind the growing steel building requirement is that steel is strong, durable, and can be custom-designed to meet the farmer's specific needs. For a variety of purposes, farmers generally rely on farm buildings. This includes; housing livestock, storing equipment, and protecting crops.
Farm yards have smoothened farming operations like never before. It not only provides them ample working space but also more storage space.
Why Are Steel Farm Buildings Preferable By Farmers?
Livestock barns and shelters play a vital role in any farming operation raising animals. Steel buildings can be easily outfitted with all the necessary amenities. These amenities will include; ventilation and insulation and create a comfortable environment for livestock.
They're also easy to clean and maintain, which is essential to an animal's health. Therefore, these building structures are generally preferable by farmers.
Applications Of Steel Farm Buildings
In modern farm building construction, steel is a commonly used material. There is no denying that a strong building foundation can only be created with steel. This would protect your building against winds, storms, and natural calamities.
Though, the application of steel for covering farm yards is not limited. From providing safe space for livestock to protecting your crops, these buildings will help you in numerous ways.
Hay and feed storage
There is no denying how expensive feed is for working animals and four-legged helpers. Moreover, it requires proper storage and protection against various kinds of elements. Hence, storing them inside a steel structure would be wise.
A high-quality, insulated steel farm building is ideal for storing your feed and hay. Thus, making it last as long as possible.
Grain Storage
Grain storage another everyday use of steel farm buildings. Grain is precious for all farmers. Their livelihood depends on grain; hence it should be stored in a cool, dry place to prevent spoilage. Therefore, steel buildings provide an ideal solution to keep your grains.
Farmers can also use steel buildings to store their equipment and supplies. Thus, keeping them safe from harmful elements and securing them from theft.
Shelter for livestock
Cows, chickens, goats, and other farm animals are indeed the ones who deserve protection, just like humans. These farm animals need protection from winds, harsh summers, extreme winters, or rains. You can get the most out of your livestock if they are healthy.
Hence, for safety, they need an ideal place. Steel-constructed farm buildings are safe and robust. These protect your animals from weather conditions so they can live healthily.
Farming machinery
Farming machinery is a one-time investment. Once bought, it cannot be replaced easily. Tractors, riding mowers, or hay balers are expensive and require proper shedding. Not protecting them from the sun, water or dust can damage these costly assets.
Therefore, a steel farm can come as your saviour. These buildings can also be customized using insulated roofs to withstand harsh weather conditions.
Other Purpose
These farm buildings can also be used for other purposes, including; a place to work on tractors or machinery and conduct workshops. You can also conduct general maintenance and repair on these farm buildings.
Follow Up
You can't deny the bundle of applications of steel farm buildings. The steel structure yarns help you run a secure and efficient farm. It provides a safe shelter for your animals, feed, or machinery and keeps your agricultural operations running more smoothly.
Related posts