Video Intercoms As A Means To Reduce Package Theft
Real Simple Blog, 10 months ago
4 min

read
84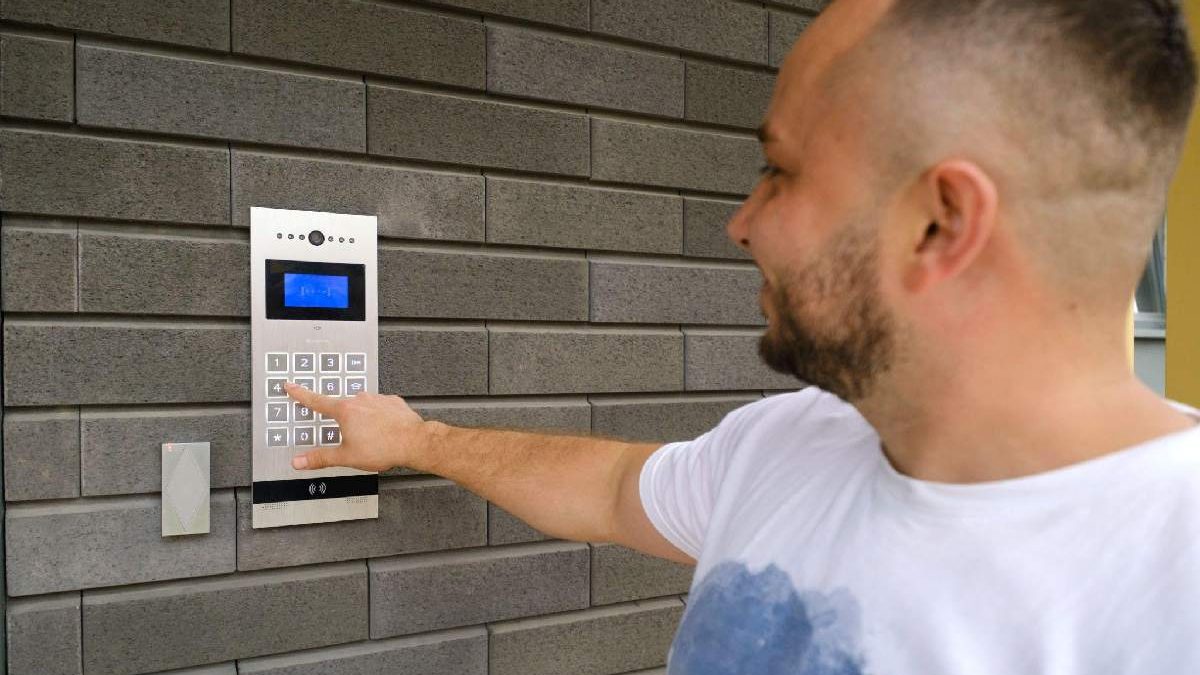 There is nothing more frustrating than going through the entire process of browsing through product websites, comparing prices, going to the checkout page, paying for everything, and waiting for days, only to find out that your package has gone missing. This might be okay if it happened during the handling process where you can still contact the logistics company for assistance. But if it was stolen? You better consider that package delivered because the chance of recovering that package is next-to-nothing. This issue has become a lot more rampant lately and it is quickly growing to be a huge concern. In this article, we are going to talk about this issue and we're also going to provide you with some tips to counter this problem. Specifically, we're going to recommend using video intercoms to manage deliveries remotely and to deter any suspicious activity.

Porch Piracy
The term "Porch Piracy" has been coined to refer to those instances of theft wherein packages are being stolen at the doorsteps of homeowners. In the U.S., and in plenty of other countries, deliveries are being conducted through contactless means. This typically involves leaving the package at the doorstep and notifying the receiver via a notification on the app or via a text message. This method of delivery has become a lot more popular because of the pandemic. Unfortunately, people have started to look for ways to abuse and take advantage of this process. A lot of criminals have gone and stolen packages from people's doorsteps and taken it for themselves. This is very much alarming because, once the package is at the doorstep, companies often consider it as delivered. Effectively, owners will have a much harder time to contact the buyer or the logistics company to ask for assistance for package recovery. This issue has raised a challenge for homeowners to find a system of security that they can employ first-hand.
Home Video Surveillance Camera
The concept of using video cameras as a means for surveillance is not entirely new. It has been around for quite some time now and it is widely used in larger-scale operations, such as in a building, a mall, a complex, etc. With the development in technology, this type of surveillance system has trickled down to become a lot more affordable and accessible. Today, most regular customers can now buy these types of products and install them for use at home.
How to Set Up A Home Video Security System
The first step would be to get some sort of a video intercom system for home use. There are plenty of options in the market right now that offer devices like these. Moreover, the camera itself is usually integrated into doors or small openings so that it will be a lot more subtle and discrete. Next up, installation. With these products, installation tends to be quite simple. If you choose a door camera option, you may have to modify your door lock or you may have to drill some holes on the wall next to it so that you can fit the camera module and any additional hardware. Finally, sync it up to your phone. In smart devices like these, they are usually operated through a proprietary app. From this app, you can see what the camera sees, you can view data logs, and you have access to a lot of the functionalities of the system.
How Does It Work?
In the aspect of security, these devices will work pretty much like any surveillance system. In other words, it allows you to monitor what's going on at your doorstep. If someone approaches, the app can notify you that someone is indeed nearby. Most of these options also include some sort of video recording feature so that you will have proof in case things go south. But, most importantly, these systems could act as a deterrent against theft. If people know that your house is equipped with cameras, they will be less likely to commit the crime. Essentially, you could avoid the crime from happening in the first place.
Related posts