What is Sports Journalism?
Real Simple Blog, 1 year ago
3 min

read
169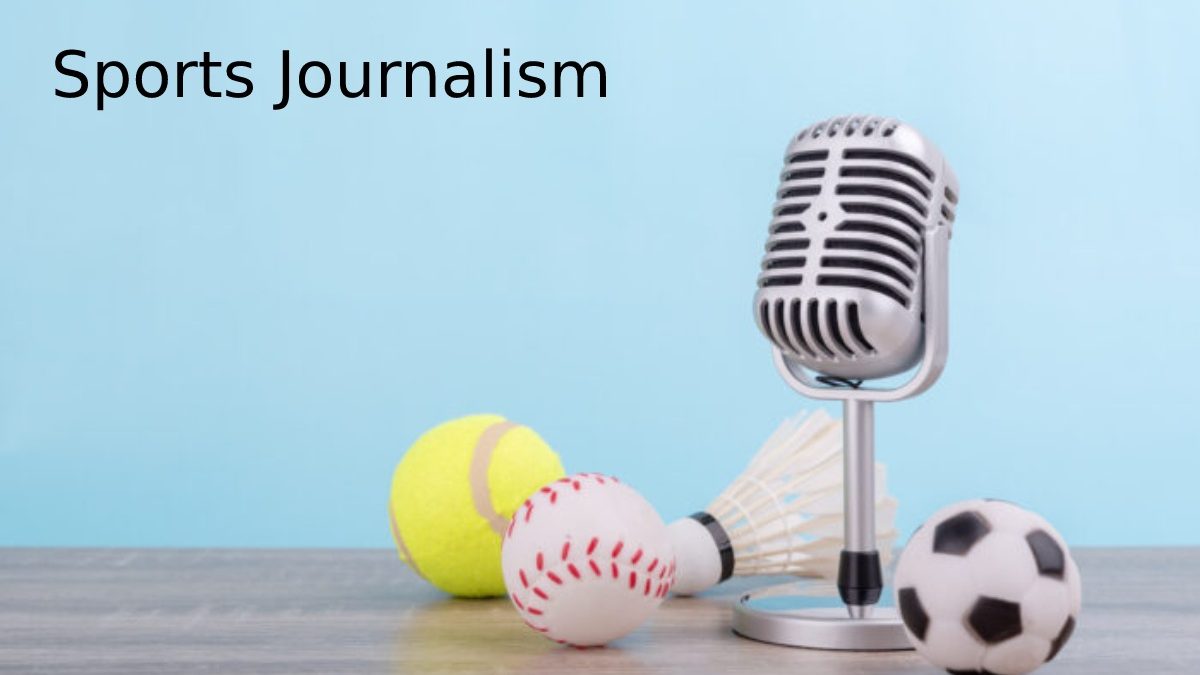 What Does A Sports Journalist Do?
Sports journalism focuses on reporting news and events in amateur and professional sports. Sports journalists work in all media, including print, television and the internet. If you're a sports fanatic and want to practice journalism, read on to find out what you can do as a sportswriter
Sports journalists write and report on amateur and professional sports. As a sports journalist, you will expect to perform various tasks, such as saying game statistics, interviewing coaches and players, and providing game commentary. You can work in multiple media, including radio, television and print.
How Do You Become A Sports Journalist?
education and career opportunities
To become a sportswriter, you must plan to pursue a post-secondary program in journalism. In general, all journalists and reporters must have at least a bachelor's degree. You can enrol in a journalism degree or start with a specialized sports journalism degree.
The bachelor's and master's degree programs allow you to develop your writing skills, interview and report using multimedia and actively participate in field internships to make professional contacts and learn about the profession.
Once you complete an academic sports writing program, you may be able to find work covering amateur or school sports events for local news sources, work for national sports media publications, or cover professional sports events for sports broadcast networks. You can report on different types of media, which are detailed below.
Print and internet
Sportswriters working in print media provide in-depth previews of upcoming events and post-game analysis and total scores, player stats, and team standings.
As a sports journalist or reporter, you can blog, write narrative sports articles, and write sports columns. Major national newspapers cover local and national sports and provide weblinks to their content. Significant sports news networks like MARCA maintain a large and sophisticated online presence.
Transmission
Radio and television sports journalists provide real-time information and commentary on a sporting event for radio and television broadcasts.
Field reporters interview players before, during and after a game; the production teams stage, edit and produce the sports broadcasts. Like its print media counterpart, television has specialized sports networks covering sporting events, news and entertainment programming.
Photojournalism
Sports photojournalists photograph sporting events to capture the gaming experience in a single image—the work of sports photojournalists in newspapers, television, the internet and magazines.
Functions Of The Sports Journalist
If there's one thing that defines the sportswriter, it's versatility. There is more latitude in sports journalism than journalism in general to express opinions. Not surprisingly, we must remember that it is a discipline where the affinities are usually more apparent and direct.
Another important aspect is that sports journalism has changed significantly in the last few decades. On the one hand, minority sports that were previously barely mentioned in the media have gained traction. Women's sport has also become much more visible and has thus gained media relevance. On the other hand, sports journalism offers diverse information, and as it is an industry in which competition is developing, this forces professionals in the industry to provide valuable information, including niche information. The means that any sportswriter who wants to do well must adapt to the new realities.
However, an affinity for a particular athlete or team is never at odds with truthfulness and respect. Consequently, the code of ethics followed will be similar to that of journalists from all other sectors. The sports journalist can perform different functions depending on the position and the type of sport. We will list the main parts of the sports journalist.
Also Read: What Is A Person's Reputation
Related posts