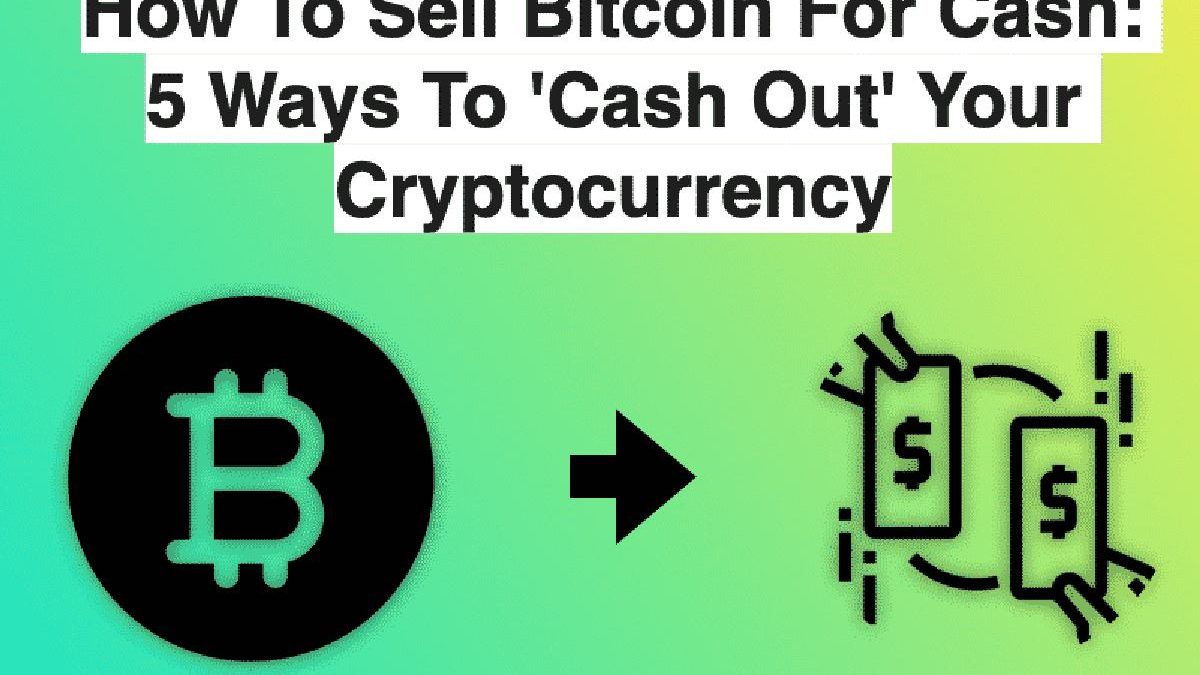 Cryptocurrency – It took several years for a lot of people to embrace Bitcoin news and other cryptocurrencies. However, digital currencies have achieved a high level of popularity nowadays, and many people consider them to be one of the most viable assets to invest in.
It is the decentralized nature of cryptocurrencies that makes them seamlessly usable across international and regulatory borders. They are untraceable by governments or other parties. These facts are among the key benefits of virtual currencies. That said, crypto users and investors will sometimes need to sell cryptocurrency for cash for various reasons such as spending their money with businesses where digital currencies are not acceptable.
So, what are some reasons you may want to sell cryptocurrency for cash?
Reasons for liquidating your cryptocurrencies
Here are some reasons for cashing out your digital currencies:
Lower hacking risks Online platforms such as crypto exchanges and others are at risk of hackers gaining unauthorized access resulting in identity theft or unauthorized transfers of funds, etc. When you sell your cryptocurrency for cash, you stand a lower risk of malicious actors hacking systems and defrauding you because you didn't enter your data into online platforms with poor security. Therefore, selling cryptocurrency for cash minimizes the risks of hacking and gives you better control over your assets.
People sell cryptocurrency for cash to ensure they have cash available anytime they want without having to work out how to convert their digital coins to cash at short notice. You need to find a buyer to turn your crypto to cash, and it may take several days before you have cash in your hands delaying settling any cash payments you may need to make. Thus, selling digital coins for cash in advance allows you to have ready cash when you need it.
Some people are not tech-savvy and spending cryptocurrency can be difficult for them. Such people are better off cashing out their crypto in advance to have an easier time whenever they want to spend their funds. In addition, some places do not accept digital coins so converting crypto into cash allows people to spend cash in such places without any issues.
How to sell cryptocurrency for cash?
There are several ways to cash out your Bitcoin, and some of the main methods include:
If you want a convenient and quick way to sell your Bitcoin for cash, you can consider using a Bitcoin ATM. Using an online tool like CoinATMRadar, you can locate a nearby ATM and visit it. At the ATM, you follow some easy steps and you get your cash instantly after you transfer the cryptocurrency to the machine. While the ATMs are fast and convenient to use, the charges may be quite a bit higher than for other methods so you should consider if the fees are reasonable before using them.
You can use online crypto exchanges such as Coinbase, Kraken, and others to sell your cryptocurrency for cash. First, you have to create an account if you don't have one already, and then verify your identity so that you can place a sale order for the number of coins you want to sell.
Additionally, you can sell cryptocurrency for cash through exchanges that have offices for people to buy and sell digital currencies securely. For example, in Turkey crypto holders can visit one of NakitCoins' offices and sell cryptocurrency for cash.
Conclusion
If you want to invest in cryptocurrency, it is vital to know how to sell the coins for cash. You can use crypto exchanges, Bitcoin ATMs, and other methods such as peer-to-peer platforms to sell your crypto. Some people sell their virtual currencies for cash to reduce the risks of online platforms' hacking and to enjoy the instant liquidity of cash.