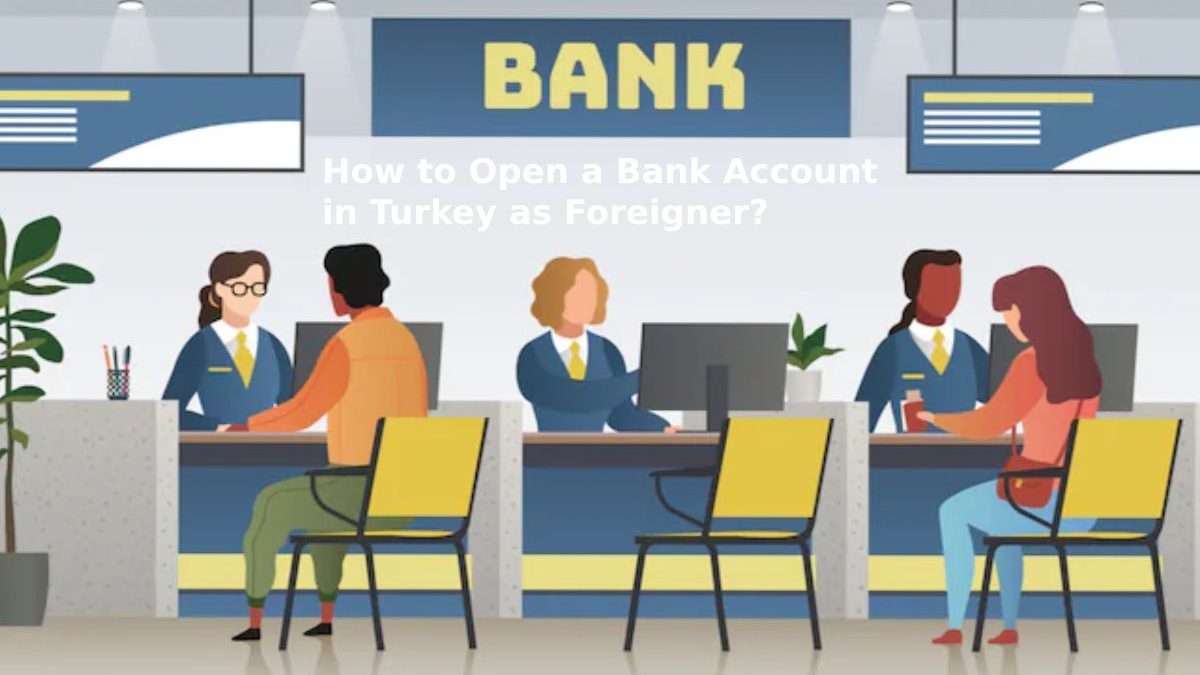 How to Open a Bank Account in Turkey as Foreigner – Emigration to an Eastern country is a common phenomenon, so it is worth carefully preparing for the move. First of all, it is necessary to open a bank account. Without it, applying for a residence permit or resident status is impossible. Both investors and ordinary citizens face the task of opening an account. For this reason, the information is helpful for foreigners moving to sunny Turkey.
It takes a long way to get Turkish citizenship. The result of the process depends on the level of awareness and knowledge in the legal sphere. According to Zlata Erlach, an expert at Immigrant Invest, the first step to official status in a foreign country would be an account in a state or private bank.
What is Needed for a Bank Account Opening?
The conditions for an account opening in Turkey are pretty lenient, much depends on the expat's efforts. Before visiting banks, it is worth studying the requirements for non-residents, and an important place in the list is the preparation of official papers. If someone wants to open a bank account in Turkey, it is necessary to collect a package of documents, which includes:
passport of a citizen of any country;
Turkey's tax identifier;
local phone number registered in your name.
The request for a residence permit will be processed without your involvement. Bank employees will submit applications and decide based on the data received. However, you should keep the idea of opening an account if you do not have a residence permit status: you can easily find financial institutions that do not require mandatory registration.
Is it possible to open an online bank account?
The opportunity to set up a personal account online is available to all visitors to the country. But people should be prepared because the number of banks is limited. Currently, there is only one option to set up an account remotely. It is Enpara.com. If one wants to open an account, he needs to fill out an application and pay for the services provided.
This option is attractive because it is possible to use mobile devices to create a Turkey bank account. Since there are no offices, there is no need to look for one. This way, it is possible to become a bank account holder and get a card, but it is impossible to use credit funds.
Which Banks Provide Services to Non-Residents?
Finding the right bank takes time because not all financial institutions are willing to provide their services to immigrants. Foreigners who have obtained a personal identification number choose between several options:
Ziraat Banks. The state bank is popular with tourists for the reason that there is an office in every city. Visiting the office in person is necessary to arrange the account and get information. Consider that the quota is often limited in crowded places and city centers.
Denizbank. Requirements for non-residents are the same as for the state bank. It is necessary to prepare an amount for the deposit to open it. The amount is about $2500. Providing data will allow opening an account without any inconvenience.
Online Banking. Foreigners who cannot open an account with other banks can use the virtual banking system. Customers' interests are protected, so there is no risk. The account is accessed via the digital bank's website, so there are no problems.
Foreigners use the services of offline and online banks on favorable terms. The high-level service will solve any problems that arise on your way. You need to contact the bank's employees or call the hotline for advice. There is no extra charge for these services.
Why open an Account in Turkey?
Changing the country of residence is accompanied by mandatory procedures' execution. In Turkey, it is important to get proof of financial situation by opening a personal account. There are several reasons to look for a banking service provider:
Registration of residence permit. To apply, foreigners must collect documents and provide information about their financial situation. It is only possible to do this with a Turkish bank account.
Concluding transactions. It is impossible to conduct commercial activities without an account, and entrepreneurs should consider this. To conclude a contract, it is necessary to provide bank account details in a bank in Turkey.
Contribution of capital. The authorized money of the company must be paid in before the start of the business registration. It shows that the emigrant can provide payment for services and reimbursement of losses in cases of necessity.
To learn more about banking in Turkey and to get helpful advice, study the materials at https://immigrantinvest.com/blog/open-bank-account-in-turkey-en/. There is valuable information for those foreigners who have chosen sunny Turkish cities to live and do business in.
Conclusion
Preparation for obtaining official status in Turkey includes creating a personal or corporate account. Information about the owner will allow for determining the financial situation and quickly completing the paperwork. There are no difficulties with the registration of a bank account in Turkey for non-residents, so the first step to official status will be easy.
Attention should be paid to collecting documents and providing certified copies, such as passports. With good preparation, foreigners have many opportunities, including residency or resident status.