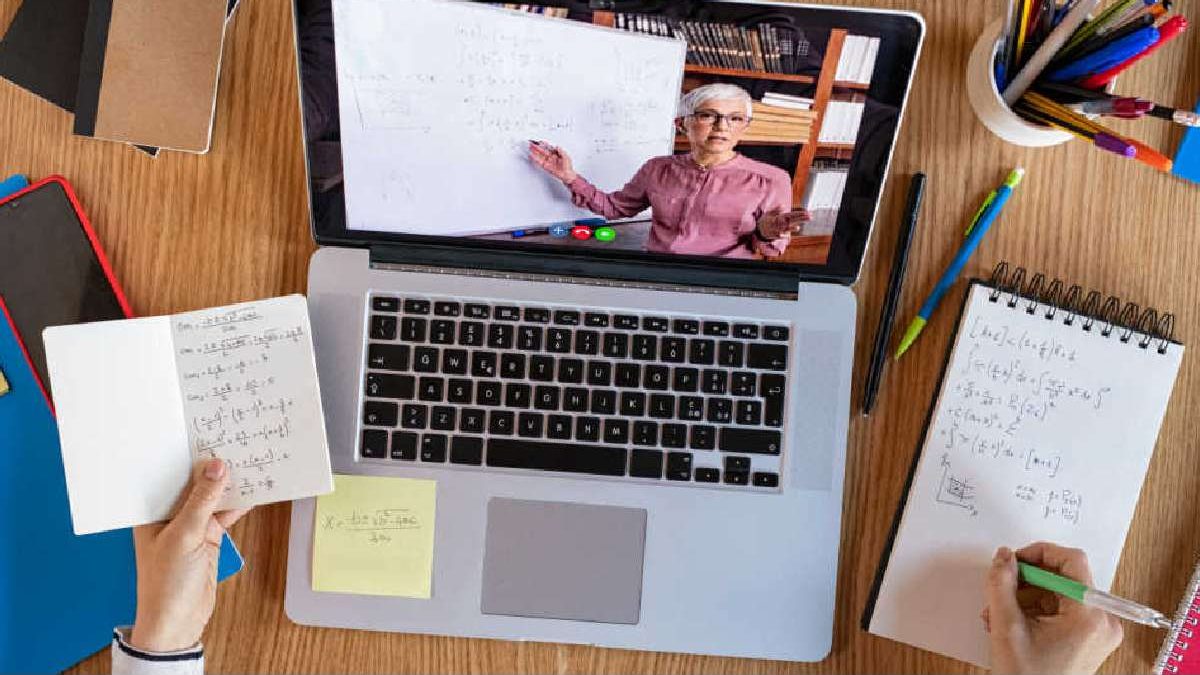 An Online Education Can Save Money – Getting a good education has become an important aspect while measuring the quality of life. As more individuals pursue an education, the cost of higher education will continue to increase. But what if you could begin a career or choose one while saving thousands? Online education can be an efficient means of taking charge of one's future and reducing educational expenses.
In fact, it is difficult to conceive of a system of education that does not employ online learning, given its widespread popularity. What began as a means of investigating or supplementing traditional education has evolved into a large and effective industry.
Hence, in this blog, we'll discuss how getting an online education can save you money.
1. Reduced Tuition
Online education is usually cheaper than attending classes in a physical classroom, and many educational institutions provide discounts to students who opt for online learning. With a vast number of universities offering online courses, you can select one that is affordable for you. You can explore various online education statistics that shed light on the cost of tuition and other factors to figure out ways to save money. For instance, paying your tuition fees in advance can fetch you a discount, making it a cost-efficient way to pursue your degree.
2. Avoid The Cost of Materials
Online education has the added advantage of enabling you to save money on educational materials. Numerous online programs provide digital textbooks and other resources, which can significantly cut down on the expenses associated with purchasing traditional printed materials. Furthermore, several institutions offer access to library databases that enable students to download articles and data without having to bear the cost. Apart from saving money on textbooks, many online courses provide electronic versions of crucial course notes, slideshows, and other vital documents required during the class. In fact, for more material-intensive activities like tasks in science labs, a virtual science lab can offer a great experience without needing a lot of money for materials. 
3. Benefit From Financial Aid
Online students have access to the same federal financial aid options as traditional students, which include grants, student loans, and scholarships to assist with financing their education. Many online schools also provide additional scholarships to their students to help defray the cost of education. If you meet the criteria, it is advisable to contact your online school's financial aid office to understand the application process and the available financial assistance. Additionally, you may be eligible for tuition reimbursement from your employer or could explore private loan options to cover the expenses.
4. No Money Spent on Transportation & Travelling
Online education provides a significant cost-saving benefit by eliminating the need for commuting to and from school. This not only saves money on transportation costs but also saves time by avoiding long commutes and enabling you to take classes from the comfort of your home. Additionally, online education allows you to access resources from across the globe without the need for air travel or long train journeys. You can take classes at any time of day that suits you, and you can save money on transportation expenses that would have been incurred if attending traditional in-person classes.
5. Multiple Tax Benefits
Opting for online education may make you eligible for certain tax benefits. Depending on the type of program and degree you're pursuing, some of your tuition expenses may be tax-deductible. Many employers also offer educational assistance programs that provide tax-related benefits such as free tuition or reimbursements for some of the costs associated with your studies. However, it's crucial to research the specifics of these programs and understand how they apply to your situation before claiming any tax benefits. This can help ensure that you comply with relevant tax regulations and maximize your potential tax savings.
5. You Get The 'Pay As You Go' Option
Several online programs provide a "pay as you go" option, allowing you to pay your tuition in installments instead of upfront. This can be beneficial if you don't have enough funds to pay your tuition in full. Furthermore, some schools offer discounts for paying tuition on time and in increments, allowing you to save more money. This payment structure enables you to spread out the cost of your education over time, making it more manageable. However, it's crucial to understand all fees and rates associated with this payment method to ensure you pay the lowest possible amount. It's also important to note that some schools require a minimum tuition payment each month, so be sure that you can commit to these payments before opting for a "pay as you go" program. Explore the perks of savings account to complement your online education, ensuring a well-rounded and cost-effective financial strategy.
Conclusion
In conclusion, pursuing an online education can provide numerous opportunities to save money. With lower tuition costs, reduced expenses for materials, and access to financial aid, online education can make earning a degree or certification more affordable and accessible. Furthermore, online education eliminates the need for traveling to and from school, which saves money on transportation costs and allows for more flexibility in scheduling. So, if you're looking for your K-12 education or just trying to specialize in biology with virtual biology labs, online education is the way to go!