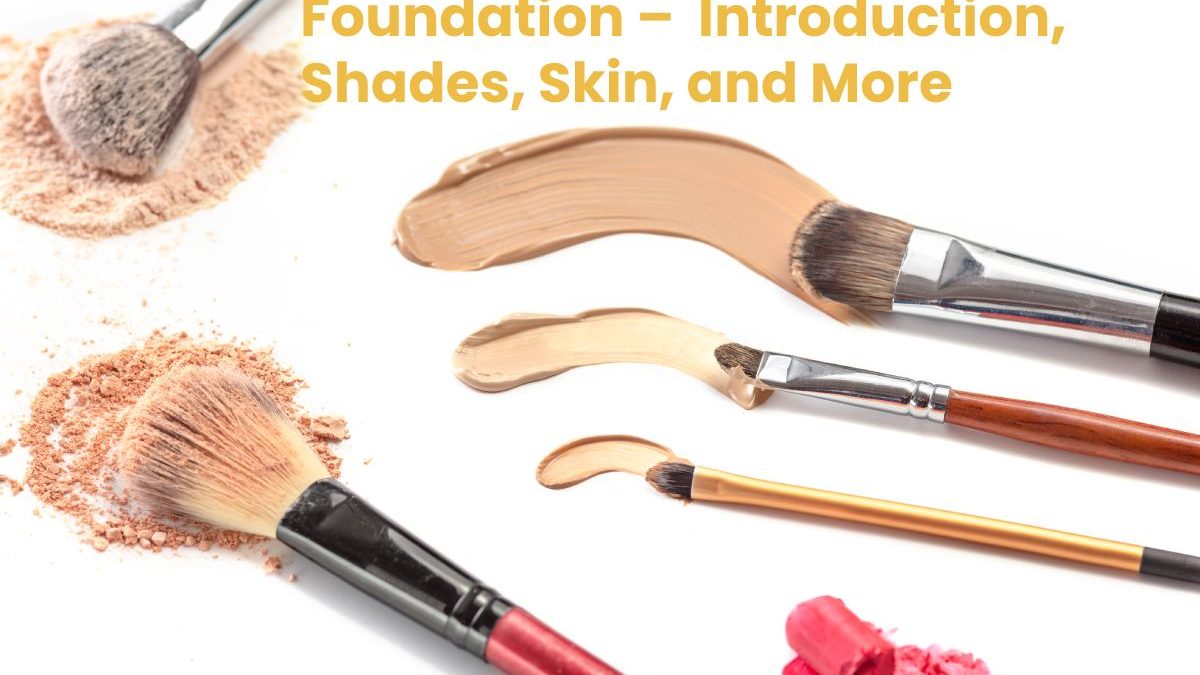 Foundation – Introduction
The world of the foundation is vast. For this reason, many get lost among so many possible options: fluid foundations, compact powders, loose or mineral powders, cream, mousse, stick, BB cream.
But not only will it be necessary to choose the format in which these products present, but it is also a matter of choosing the one that best suits our skin type because it is not the same to choose a makeup base for a person with dry Skin than for another with oily Skin. Or, for example, if you have sensitive skin, you should carefully check the list of ingredients and avoid those containing alcohol or fragrances, looking for more straightforward formulas as much as possible. For this reason, the peculiarities of each skin rule, and we must not lose sight of them.
It is also convenient to banish that old idea that the makeup base should raise the tone of our skin, making it look tanned since, in addition to giving an artificial touch to the appearance of the skin of our face, it will also put years on us. For this reason, we should always opt for a makeup base that resembles our skin tone since the main task is to cover imperfections, pimples, and any other irregularity.
Types of Makeup Bases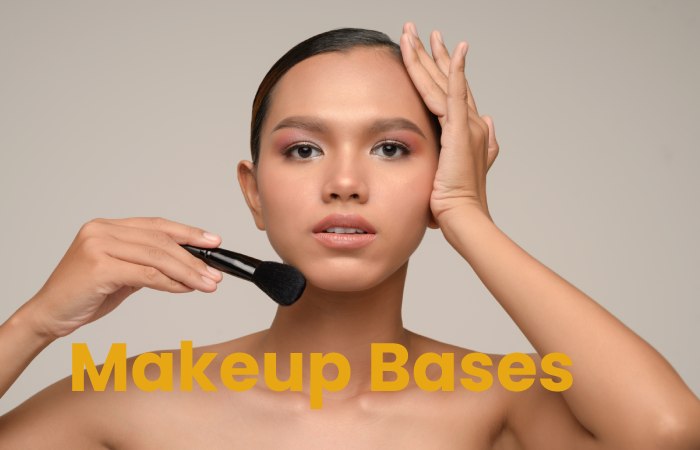 As we explained at the beginning of this article, there are countless types of makeup bases, which on the one hand, is terrific because there is a wide assortment that adapts to different needs. Still, at the same time, it makes the decision process difficult. So let's see if we help you choose the one that best suits what you need with this explanation.
Fluid or Liquid Bases
They characterize their great versatility and how comfortable they are to apply with a brush, sponge, or even with your fingers. It blends perfectly with the Skin, guaranteeing an even tone effortlessly. You can use them regardless of your skin type as there are specific formulations for each of them: oily, combination, and Dry Skin. They like them a lot, especially people with dry skin because they usually incorporate moisturizing ingredients such as glycerin or lanolin in their formula to improve skin comfort.
Compact Powder
Although many makeup artists recommend combining liquid foundations with compact powders, this compressed powder for sale in consolidated cases offers us a more natural coverage. They fit better, last longer, and mattify. In exchange, they provide less luminosity—a perfect option for those Skin without imperfections and oily Skin.
Loose OR Mineral Powder
They must be applied by brush and provide high coverage. Also, you can work in layers.
Mousse
Its freshness and light characterize it, but it does not cover too much, making it less effective.
CC Cream
Color Correcting Cream began to wide use in Korea, successfully exporting them to the rest of the world. It is a moisturizing makeup that offers more coverage than a BB Cream: cream with a more fluid texture, ideal for covering minor imperfections. Some people use CC Cream as a makeup base because it also offers sun protection.
How to Apply Foundation Correctly?
Now that we have shown you the different types of rules, it is time to reveal the topic of their application. Do you know how to put the foundation cream correctly? We'll explain that to you shortly. Note all the steps exactly: It cleans and moisturizes the Skin adequately
If we want to install the makeup base correctly, we must first ensure that our Skin is clean and moisturized in time. Then you can use a concealer to even out some imperfections before applying the base: a pimple, a stain.
Apply Primer
For this, you can use a brush and a sponge (ideally always wet), and there are even those who use their hands when applying a liquid or a liquid base because upon contact with the heat of our hands, it dissolves faster, providing a very natural look.
First, apply a small amount to the cheekbones, nose, forehead, and chin. Then, spread the product well over your face from the centre outwards with light or delicate touches (if you're doing it with your hands).
Finally, you can use a makeup setting spray to help it last longer.
How to Choose the Right Foundation Shade?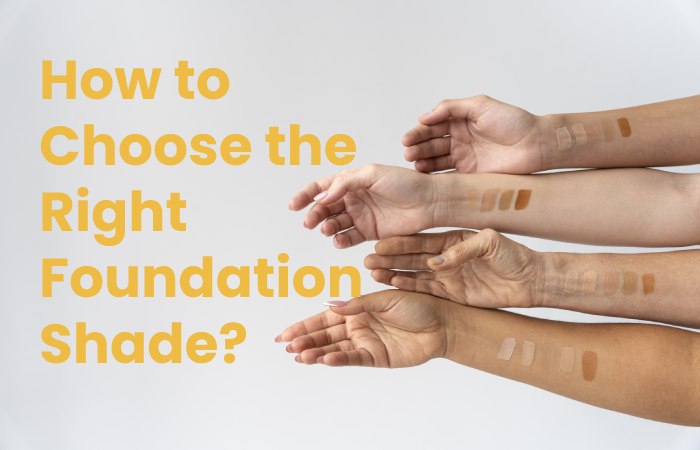 Which makeup colour is the best for me? It is one of the most frequently asked questions when buying a makeup base. The colour must always match your natural complexion, i.e., homogenize it, not change it. It is the most challenging task you will face when buying a foundation.
And to avoid the wrong shade, you must test the foundation on your jawline. You'll see the foundation melt away like a second skin if it's the right shade.
To do this, try to choose according to your skin tone:
Warm Skin: foundations with yellow and gold undertones.
Cool Skin: rosier undertones.
Neutral Skin: Always opt for beige or gold tones.
You'll get a perfect finish that naturally conceals blemishes and imperfections by following these tips.
How to Choose the Foundation Base According to Your Skin Type?
Not all skins are the same or have the same tone. In other words, no matter how much you choose the correct makeup tone, if it is not the right one for your skin type, over the hours, it will end up cracking or leaving that unsightly shine on the Skin.
Know your skin type to prevent your makeup from breaking, hardening, or irritating your face. There are four different types: oily, mixed, dry, and routine. To achieve a good finish and a long duration, choose the texture that best suits your complexion with these tips:
1. For Oily Skin – Foundation
Oily Skin is effortless to identify: a face with shine on the forehead, cheeks, and nose. Choose a foundation with a matte finish, a light texture, and a non-greasy base if this is your skin type. The light texture helps prevent pores from clogging over the hours. Oily Skin is challenging to make up, so it is vital to use suitable products that seal the makeup well, such as compact or translucent powder. In addition, it is also essential to clean it and remove makeup daily.
2. For Dry Skin – Foundation
Dry Skin is very delicate, sensitive skin that is easily irritated. You cannot miss a daily facial cleansing with a gentle makeup remover for sensitive Skin among your cares. We also advise you to use toners that do not contain alcohol in their formula and avoid frequent exfoliation.
3. For Combination skin – Foundation
Combination skin characterizes by the shine in the T zone (forehead and nose) and some dehydration in the rest of the Skin (cheeks). For mixed skin, the best makeup bases are those with a matte finish and long-lasting.
4. For Normal Skin – Foundation
Normal Skin prefers light and moisturizing foundations. The sun protection factor is also essential since it prevents the appearance of the dreaded sunspots. Being normal Skin, you will not need high coverage. The best options for this skin type are a BB or CC Cream.
Foundation – More Tips:
Avoid testing the foundation on your wrist or forearm. It is best to apply to the neck. The shade is the same or very close to the colour of the face.
If you buy a very light base tone, don't throw away the base, you can darken them with contouring or mix it with a darker base from the same firm.
If you have oily or combination skin, never apply it with your fingers, always with a dry brush or sponge.
Less is better. Never apply too much foundation, as it will feel heavy and crack more easily.
Conclusion
When contrasting the evaluator's recommended foundation, take your Skin's undertone into account. It's important to consider whether you have a neutral, warm, or cool undertone, as brands have specific shades for each undertone. To know your Skin's undertone, look at the veins on your wrist. If they have blue, it is cold. If they tend to be green, it is warm, and if you see a mixture of both, it is neutral. Be sure to read the colour description to verify the hue. Every screen is different, and the shade shown may not be accurate.
A suitable makeup base for our skin colour will make us look radiant and sophisticated without losing our naturalness. The primary function of this product is to unify our skin tone without making us look more tanned or paler. If we look for a colour effect on our face, we can achieve it with other products such as bronzers or illuminators.