Top 7 promotion strategies for the new Pilates classes at your gym
Real Simple Blog, 7 months ago
4 min

read
66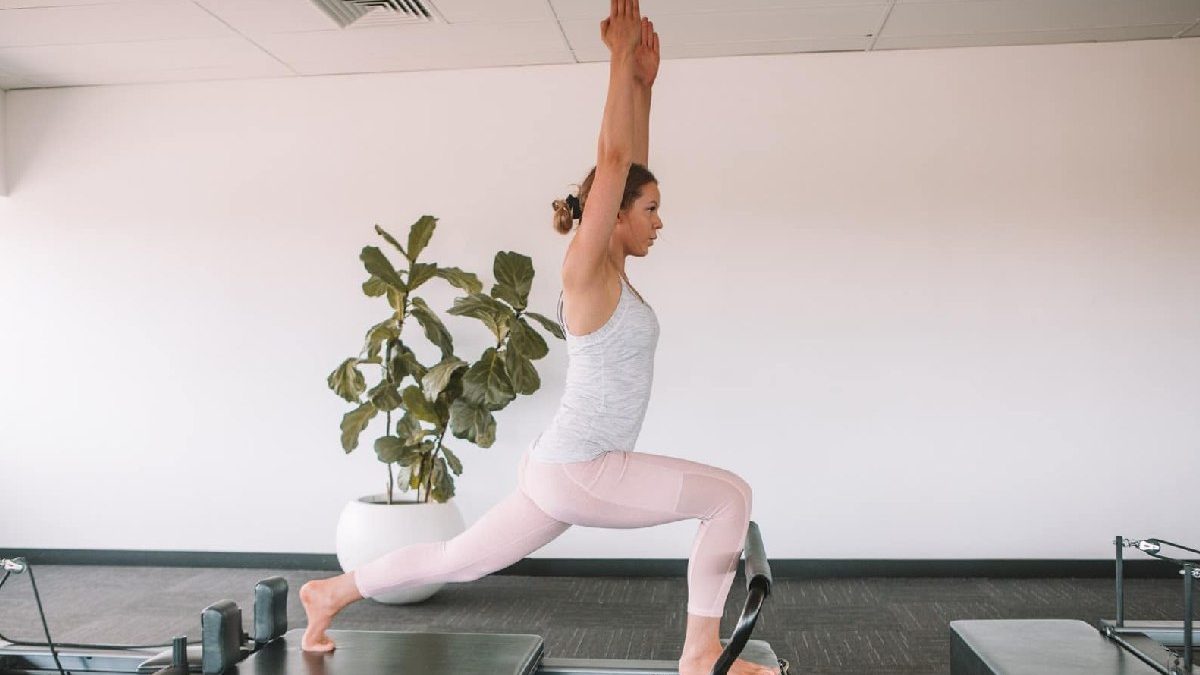 Top 7 promotion strategies for the new Pilates classes at your gym –Whenever you start new classes or programs at your gym, you want to get the maximum number of people to sign up. Of course, the number of people who actually show up regularly will be lower than this number, so you need to really amp up your efforts. 
Pilates is one of those fun fitness programs which brings in considerable interest. This low-impact workout is perfect for a wider audience, so you can really extend your reach when inviting people to register. Therefore, you should go all the way and put everything into promoting your gym's new Pilates classes to as many people as possible. 
Create custom flyers
You should give out flyers to your existing gym attendees and also distribute them across your area. This will get the word out to the relevant audience and help you get signups. Use the fitness flyer templates on PosterMyWall to design these, and make something that is eye catching, yet clear. 
Make sure you write all the relevant details on these flyers such as days, timings, and contact information. Sometimes, sharing your charges can be quite effective, especially if you're offering market-competitive pricing. Food Wastage – Information, Reasons, Consequences, and More
Utilize your social media profiles
Post about your upcoming Pilates classes across all your social media platforms. Hype up the new classes, and highlight the trainers who will be leading them. Again, use attractive designs and all the relevant details to pull in your audience. 
With social media, you can reach out to your existing audiences and also encourage sharing to pull in more people and interest them. Short videos are quite helpful for this purpose, so make these on tools like PosterMyWall to optimize the design element and make your marketing professional. 
Talk about the benefits
While this may seem obvious, talking about the benefits of your new classes will pique audience interest. Share expert findings and link to the relevant sources to legitimize your information as much as possible. 
Talk about the fitness, health, weight loss, and mental health benefits of Pilates, and also share a few common workouts so that your audience is tempted to try out your classes. Do this on your social media handles, in face-to-face sessions with your existing gym clients, or put up posters and flyers across your area. 
Host a demo & trial
Delegate a day or two for demonstrations and trials for your new Pilates classes. Share the details about this demo in advance, and advertise it as a free trial. Then, people who are interested, but hesitant to commit will be more likely to show up. 
Once you have your demo and offer trials to people, you can offer them discounts for signing up within a certain time period. This will help you pull them in before they change their mind due to whatever reason. The sense of urgency and the appeal of the discount will get you more clients for your classes. 
Offer referral discounts
Your existing clients can be one of your biggest assets if you utilize them properly. Referral marketing is a great way to incentivize your existing clients and also get new ones without having to put in extensive footwork yourself. Let your clients know they can get discounts on their gym fee if they can get people to sign up for the new Pilates classes. 
This way, you can increase your clientele and also ensure your existing clients know that you give them their due attention and importance. However, you need to make sure you make the terms and conditions of this referral program clear in order to avoid people misusing it. 
Use your email list
Your email list should be a given when you're marketing your new Pilates classes. Create a decent email campaign using PosterMyWall, and then send it out to your email lists. These lists include existing, potential, and target clients, so you should word the emails accordingly. Add the relevant details for the classes and hype them up to really have an impact. 
In addition, do focus on your subject line, so that your email recipients actually open up the email and explore what you have to offer. Here, you can even offer discount or promo codes to add to the appeal of your campaign. 
Post digital signage in your area
Digital signage is all the rage these days. You've probably seen those digital billboards and such everywhere, and they can be quite effective. Make your own digital signage content on PosterMyWall by editing one of the numerous templates on offer. 
Post this content on the digital signboards in your target area, and make sure you talk to the vendors about the timing and frequency of your advertisements. Once you have all these details ironed out, you're good to go and can attract more clients. 
To sum up, there are numerous ways you can market the new Pilates classes at your gym. You just need to plan things out and use the right tools. Then, you're all set! 
Related posts