TikViral: How To Run Successful TikTok Ads in 2023?
Real Simple Blog, 7 months ago
6 min

read
60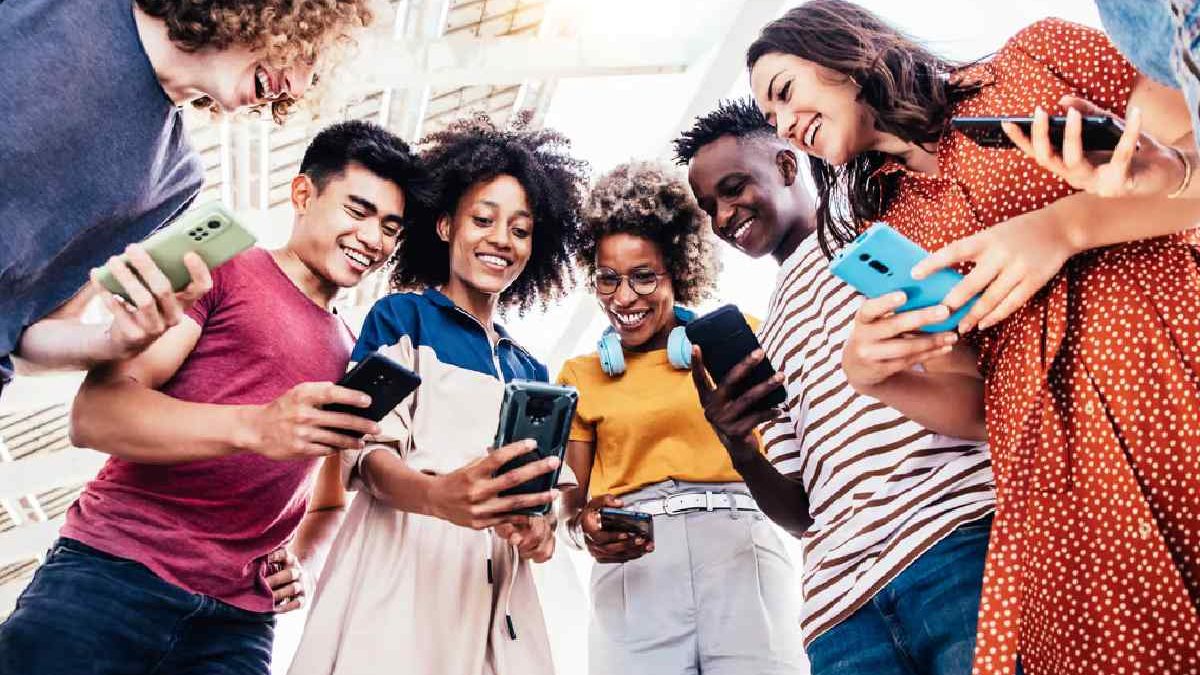 To Run Successful TikTok Ads in 2023 – If you are still thinking TikTok is all about entertainment videos, times have changed, my friend. Even though the platform was initially known as a procrastination app for Gen Zers, it is now one of the leading sites brands and marketers prefer. This stellar growth and user base from all over the world has taken the marketing field by storm. Additionally, the platform is filled with features that can make any brand go from zero to hero. Particularly TikTok paid ads! This feature is an excellent opportunity for brands that are just starting. 
Or for brands that need something to branch out from their existing plan. Also, TikTok has several advertising formats that brands can leverage to attain their goals. Given this platform's popularity, many firms even started to buy tiktok likes to make their brand marketing game successful. So, if you are still muddling on whether to start TikTok advertising, here is a quick tip: jump into it! In the below article, we have discussed some valuable points on what TikTok ads are and how to run a successful campaign on TikTok.
TikTok – A Short Introduction
Even if you are unaware of TikTok, you probably would have heard about its viral dance challenges and lip-syncing videos. In fact, the core purpose of this application is to create short videos. But, apart from creating, users can share, find, and remake videos too. This is what TikTok is all about. It was launched in 2016 and became a global sensation in 2017.  
Here is an interesting fact about TikTok: Even if you have zero followers, your content can go viral on this platform without any restrictions. Isn't that amazing? Also, the prominent popularity of TikTok is due to its round-the-clock updates and countless features. If you want to know about one of the most popular features of TikTok, called Paid ads, then read further. 
What Are TikTok Ads?
Before running ads on TikTok, let us know what it is and whether it suits your brand. Ads are nothing but a paid feature on TikTok. Brands or individuals use it to showcase their products or services through sponsored content. 
The primary purpose of these ads is to enhance the brand reach and find new customers. Alternatively, you can also instantly improve your reach on TikTok by opting for TikViral. These ads are mostly displayed to people who might be interested in a brand's products. Or to users who can be converted into ideal buyers.
 How To Run Successful TikTok Ads in 2023?
So TikTok is a fantastic platform for advertising and marketing a brand, but how to do it effectively? So here we go; we have gathered a few points on how to run an ad campaign more successfully on TikTok. 
Define Your Goal Precisely
After you create an ad on this platform, how do you analyze its success? The answer is straightforward; if it meets the specified goal that you have set, then your campaign is a success. For that purpose, you must define your brand's objective. TikTok ads provide a handful of end-goal options, it includes the following. 
Awareness – Reach.

Consideration – Lead Generation, Traffic, App Installs, Video Views.

Conversion – Conversion, Catalog Sales.
Among these seven ad objectives, choose the ones that best suit your business goal. This step is vital as it decides the success rate of your whole ad campaign. For example, choose the reach under the awareness category if your brand's ultimate motive is to increase brand awareness. Also, your brand can increase its reach effortlessly by using TikViral.
Hook Your Audiences in the Beginning
The first few seconds of your ad content decide your success rate. The more extended a user views your ad, the more likely they are to recognize your brand. For that need, you have to create stunning ad content. Have you ever heard of the three-second rule in marketing? If not, then here is a short description of what it is. The process of capturing a user's attention within the first three seconds is called the three-second rule. So, to make your ad campaign successful, make eye-catching content. 
Have a Crisp Caption
Captions are an easy way to make your ad videos more accessible. Every video content on TikTok is accompanied by a sound, caption, hashtags, etc. In this, captions play a preeminent role. Because using captions, you can brief in-depth about your ad, make announcements, provide information, and much more. TikTok has a captions character limit of 2200 words. But TikTok is a video platform where captions are not the focal point. So, add a brief caption with informative lines and attention-grabbing factors at the start. These are some of the elements that can be used to make a user stay longer. 
Be Short and Snappy With Your Content
TikTok platform is known for its short video format. While creating your TikTok ad content, ensure the video is brief and, at the same time, informative. The most impactful TikTok ad is around 15 to 20 seconds. Therefore, create ad content that is attractive, brief, and informative.
Make Relatable Content To Connect With Your Viewers
Always position yourself in the place of your viewers. Doing that lets you determine what works best and what does not. Then, create ad content that mainly focuses on your potential customers. For example, let us say your potential customers include Gen Zers; research and find what they are looking for and what they are more interested in. Now create ad content based on that. That is it!
Read Your Results
Running successful campaigns is not just about creating content but also about analyzing it. For example, if you want to understand your ad performance, you can keep track of specific metrics like click-through rate, TikTok ad impressions, the total number of times your campaign was active, etc. 
Summing It Up
TikTok ads might seem tricky to understand, but it is a piece of cake once you start exploring. Also, advertising on TikTok is different from traditional sales'y kind of advertising. It appears as a regular video on TikTok, making it effective for brands to showcase their products. 
With the abovementioned points, we believe you can run a successful ad campaign on TikTok with no limits. Aside from these points, ensure you constantly interact with your audience, leverage all the other features of TikTok and make great content to stay at the top of your audience's mind. Which TikTok ad format does your brand prefer the most? Let us know in the comments section below. 
Related posts