Step-by-Step Guide to Playing Ludo on Your Mobile Device
Real Simple Blog, 11 months ago
5 min

read
130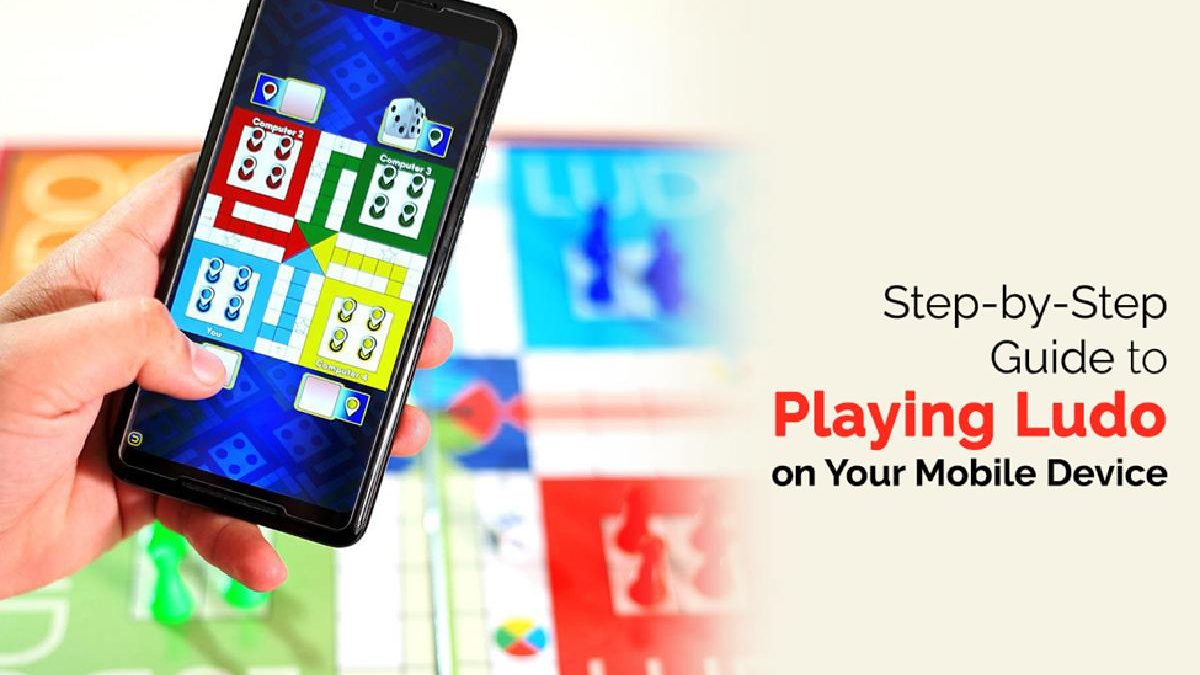 Ludo, the classic board game, has millions of fans all around the globe. It is not only played by children and teenagers but also by adults and the elderly, primarily because it is a fun and entertaining game without any complex rules or regulations. According to Byju's, the popular board game originated in India numerous centuries ago, and during that time, it was known as Pachisi. What further contributes to the game's popularity is that up to four players can indulge in a classic match of ludo. This allows individuals to play ludo with their friends and family and have a good time together. Moreover, the game is not only limited to the orthodox offline version that involves a physical board and tokens.
Thanks to the advancements that have taken place in the field of technology over the past few decades, the digital world has expanded significantly. One of the prime examples of this is the plethora of web-based apps and games readily available in the market. One such game is ludo. Numerous web-based ludo games are available, which allow enthusiasts to play Ludo games online without hassle. Online ludo offers innumerable benefits to players compared to the game's offline variant. For instance, players can play the game from anywhere as long as they have a smartphone and a stable Internet connection. Secondly, online ludo game applications feature numerous game modes, which allow users to have a more immersive experience. Moreover, users can easily play with their friends or family members.
Even though the process of finding and accessing a good online ludo game application is not very complex, it does involve numerous steps. Hence, to ensure enthusiasts of the game face no trouble playing online ludo matches, this article will cover a step-by-step procedure following which users can easily play ludo on their smartphone without hassle. Let us dive right into it:
Step 1 – Choosing the Right Online Ludo Application
As mentioned earlier, numerous web-based ludo apps are available in the market, and most are free to play. However, when it comes to playing ludo online, enthusiasts should not compromise on any aspect, be it the graphics quality, the visual elements, the game modes, etc. Hence, enthusiasts searching for a top-tier ludo application should look out for some key things before licking in on a particular application. For instance, individuals should opt for an application that does not make players wait for a long time while finding a match. Moreover, the online ludo app should feature numerous game modes, such as tournaments, leagues, etc., to ensure that players get the chance to compete against different players from around the world and improve their gameplay. Furthermore, the game should not exhibit stutters and lags while it is active.
Step 2 – Download the Application on Your Smartphone
Thanks to the popularity of smartphones, online ludo apps optimized for all major mobile operating systems are available in abundance online. Two of the most popular operating systems, iOS and Android, offer support for numerous third-party online ludo games, which facilitate users to indulge in online ludo matches with friends or family members and anonymous opponents from around the world. Even though different ludo games have different methods, following which users can download and install the application on their smartphone, most of them follow a similar procedure. Here is a detailed look at the respective procedures of both iOS and Android:
iOS – iOS's native App Store is home to millions of applications, including numerous ludo games. Therefore, if an individual owns an iPhone and wishes to indulge in online ludo matches, all they need to do is open the application on their iPhone, browse through the listed online ludo applications, and once they have found the right one which has top-tier features, click on the download option. Doing so will automatically install the game on their Apple smartphone.
Android – Similar to iOS, Android's official app store, also known as Google Play Store, houses many online ludo games that offer users an immersive virtual experience of the classic board game. To download an online ludo game on their Android smartphone, individuals must first find the right app in the Play Store. Once they have found it, all they need to do is tap on the "Install" option. Doing so will install the game on their Android smartphone. Besides this, there are multiple ludo game applications that facilitate users to download using a link sent to their Android smartphone.
Step 3 – Register Using Your Email ID or Other Social Media Accounts
After downloading an app, the user needs to register themselves in the game using their email ID or other verified social media accounts. Most ludo games offer users the option to register themselves using their Facebook, Twitter, Google, and similar other accounts. Besides this, some ludo games also allow users to continue as guests. However, this option limits players from connecting with their friends or family members and playing together. Hence, it is advised that individuals who wish to have a fun experience should register themselves on the app.
Step 4 – Start Playing
Once the player has registered on the app, they are all set to start indulging in ludo games with known and anonymous individuals. If they wish to play with friends, they can conveniently invite them from the friend list section present in the game. Besides this, they can also choose to play against anonymous opponents. To start the matchmaking process, all the user needs to do is select the game mode and tap on the play button.
Playing online ludo games is a great way to spend time leisurely. Besides, indulging in virtual games also offers numerous benefits, such as enhanced intelligence, development of decision-making skills, etc.
Related posts