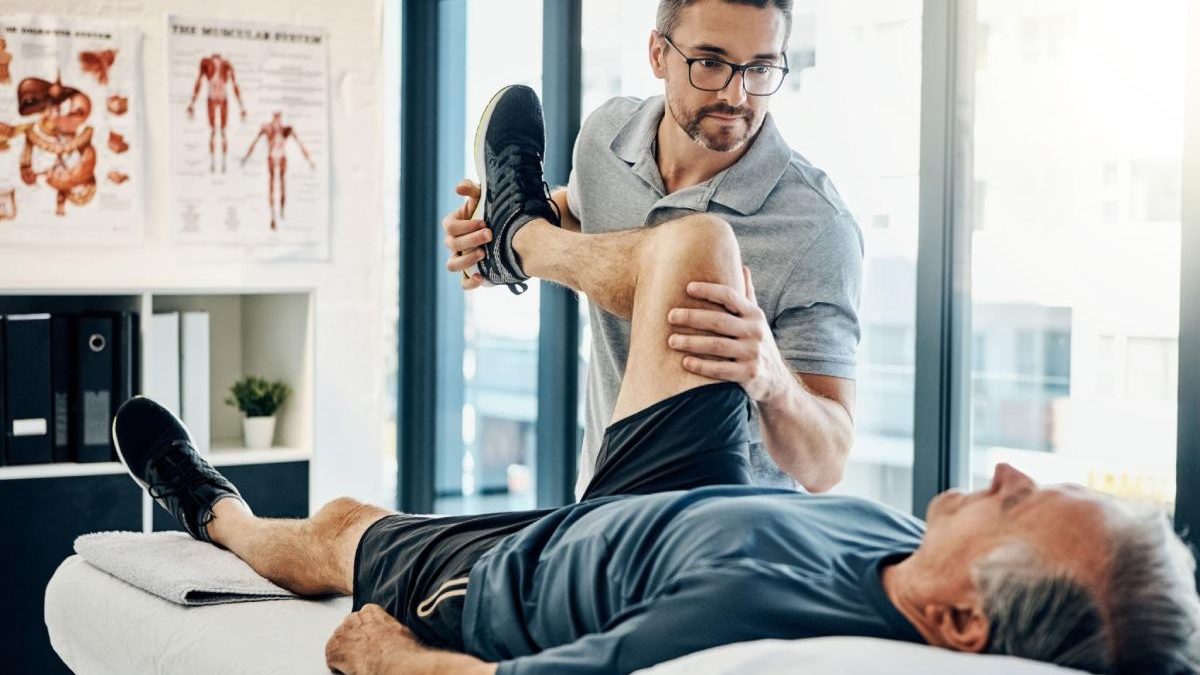 Therapist – The journey to improved mental wellness and emotional health is personal, full of varied paths and diverse strategies. Navigating this landscape can often feel daunting, particularly for those who are new to the idea of therapy. Today, we focus on stress management, a central theme in mental well-being and a common reason individuals seek therapy. Stress is a ubiquitous part of life, touching everyone in different ways. While a certain amount of stress can motivate and drive us to achieve, chronic or overwhelming stress can negatively impact our mental health. It is, therefore, essential to have coping mechanisms in place, and therapy is a valuable tool for building and refining these skills.
The therapy realm has different modalities to address various mental and emotional health needs. Each form of therapy can serve as a unique pathway to increased resilience, enhanced emotional intelligence, and overall mental wellness. Whether you're navigating the complexities of life transitions, managing mental health disorders, or addressing specific issues like substance abuse, therapy can provide a supportive environment to heal and grow. Please keep reading to explore different types of therapy, each with its unique perspective and approach, and feel empowered to make informed decisions about your mental health journey.
Cognitive-Behavioral Therapy (CBT)
Therapist – Cognitive-Behavioral Therapy, or CBT, is a widely adopted therapy that addresses how our thoughts, emotions, and behaviors interact. This type of therapy can be especially beneficial for individuals struggling with anxiety disorders, depression, phobias, and obsessive-compulsive disorder. CBT encourages individuals to challenge dysfunctional thoughts, replace them with more positive and realistic ones, and ultimately change their behavior.
Eye Movement Desensitization and Reprocessing (EMDR)
EMDR is a unique form of psychotherapy designed to alleviate the distress associated with traumatic memories. Individuals suffering from post-traumatic stress disorder (PTSD) or other trauma-related issues often find EMDR beneficial. This therapy involves revisiting traumatic experiences in a safe environment and reprocessing the memories to reduce their impact.
Dialectical Behavior Therapy (DBT)
Dialectical Behavior Therapy (DBT) is a form of cognitive-behavioral therapy that emphasizes the psychosocial aspects of treatment. It is particularly effective for individuals with borderline personality disorder, suicidal ideation, and self-harm tendencies. DBT helps individuals accept uncomfortable thoughts, feelings, or behaviors and learn skills to manage them effectively.
Art Therapy
Art therapy uses creative processes to help individuals express themselves, explore emotions, and improve self-esteem. This form of therapy can be especially beneficial for children, adolescents, and adults who struggle to articulate their feelings verbally. Art therapy can address various issues, including trauma, depression, anxiety, and other mental health conditions, providing an alternative medium for expressing and managing emotions.
Psychoanalytic Therapy
Rooted in the teachings of Sigmund Freud, psychoanalytic therapy dives deep into the subconscious. It can be particularly helpful for individuals interested in self-exploration and understanding recurring patterns that may have roots in their past. This therapy can aid in resolving long-standing issues and exploring unresolved conflicts from childhood.
Family Therapy
Therapist – Family therapy treats the family as a system, viewing issues from the individual's perspective and in the context of the family dynamic. This can benefit families dealing with conflict, grief, illness, or significant life changes. Family therapy can improve relationships and foster a healthier family dynamic by improving communication and resolving conflicts.
Drug and Alcohol Rehabilitation Therapy
Drug and Alcohol Rehabilitation Therapy offers specialized treatment for individuals struggling with substance abuse and addiction. It addresses addiction's psychological and physical aspects, whether you need treatment for meth addiction, alcohol, food addiction, or anything else, equipping individuals with the tools to overcome their dependency and rebuild their lives. This therapy is often provided in a supportive environment, including detoxification, counseling, medication, and peer support.
Play Therapy
Therapist – Play therapy is particularly beneficial for children aged 3-12, providing them with a safe and comfortable space to express their feelings and experiences through play. It can help children cope with various emotional and psychological challenges, including trauma, grief, and family instability. Play therapy promotes better social integration, growth, and development.
Mindfulness-Based Cognitive Therapy (MBCT)
MBCT combines cognitive behavioral techniques with mindfulness strategies to help individuals better understand and manage their thoughts and emotions. It is particularly effective for individuals with recurrent depression or chronic unhappiness. MBCT teaches individuals to focus less on reacting to incoming stimuli and instead on accepting and observing them without judgment.
Therapist is a multifaceted tool for mental wellness, providing various pathways to support individuals in their journey toward emotional health. Each form of therapy serves different purposes and targets distinct aspects of mental health, making the field diverse and adaptable to a wide range of needs. By understanding the different types of therapy available, individuals can empower themselves to make informed decisions about their mental health. It's important to remember that therapy is not one-size-fits-all, and what works best for one person may not work for another. Therefore, finding the right type of therapy is a personal journey. This journey can lead to greater resilience, improved mental wellness, and a healthier, happier life with the right support.
Related posts